NATE CLARK GROUP real estate professionals of Keller Williams Tri-Lakes, are professionals committed to helping you achieve your real estate dreams. Collectively we have over 40 years of sales experience. We are licensed in Arkansas and Missouri.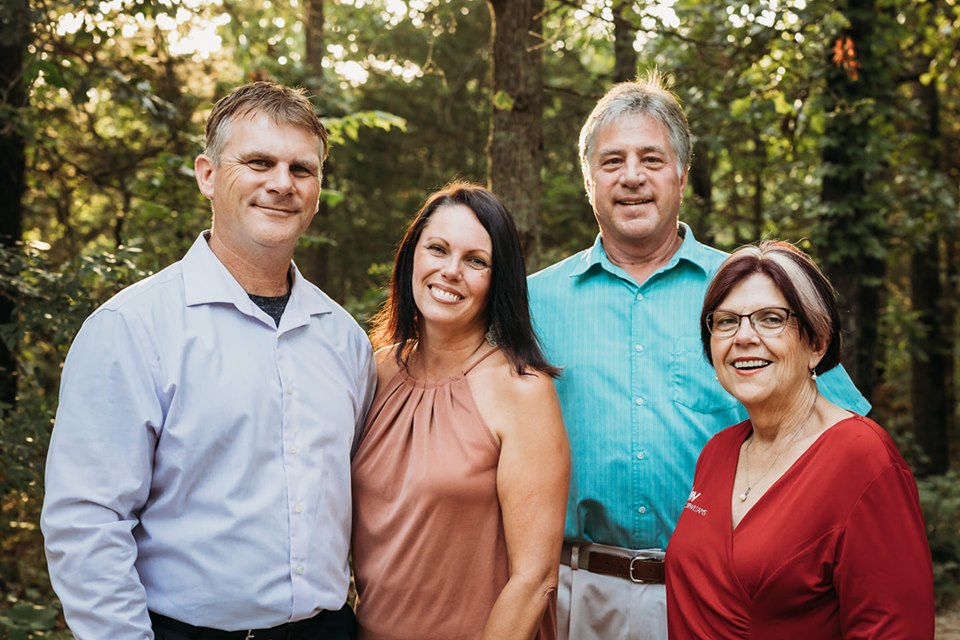 NATE CLARK
Nate's family roots are from Bristol, TN and was born and raised in the farm country of East Central Ohio. Nate moved to the Ozarks in 2004 after discovering this beautiful area and all the outdoor activities that it offers. Nate started his Real Estate career shortly after arriving here and has never looked back. He has enjoyed and been blessed with success from the time he began his real estate career because of his passion for the profession and this area. Nate is an avid outdoors person and has an in-depth knowledge of the water ways and countryside.
Nate Clark is an innovated and adaptive full-time REALTOR, licensed in Arkansas and Missouri, who is dedicated to real estate, and this allows him to focus all his energy on your needs: the selling of your property and the buying of your future home. As a former U.S. Marine at Camp David who guarded two presidents, he understands how important it is to be focused. Nate is an extraordinary negotiator, analyst, communication, and researcher. Licensed in Arkansas and Missouri.
Email: agentnate9778@gmail.com
SHANNON CHANDLER
Shannon Chandler has in-depth experience in the real estate business administratively for five years. With her innovative mind and authentic personality, she is excited about providing her complete attention to serving your real estate needs. She grew up on the banks of the White River and knows first-hand the luxury we are so blessed with here in the Ozarks. She double-majored in Criminology and Sociology, and has a history of successful entrepreneurship. Feel free to call on Shannon and her team to confidently guide you through the journey of home, land or commercial ownership!
Email: shannonchandler1011@gmail.com
DEBRA SCHILLING SMITH
Debra Schilling Smith is a REALTOR® licensed in Arkansas and Missouri. She is a full-service REALTOR and will assist you as a buyer or seller in making the right decision for you. In 2016, this Illinois native and New Orleans transplant, purchased the family home overlooking beautiful Bull Shoals Lake. Even though she's a newcomer to the Bull Shoals Lake Corridor her roots go deep because of her personal knowledge of this region due to 40-year summer, fall, winter and spring visits to her family here in the Ozarks. Debra has embraced living in the Ozarks and has fully immersed herself into the Ozark communities and cultures she serves. Debra offers competent, reliable, comprehensive service for real estate and possesses a passion for people to fulfill their real estate needs, with an emphasis on the counties of Ozark & Taney (MO) and Marion, Baxter & Boone (AR).
Email: debraschillingsmith@gmail.com
Website: www.the-real-ozarks.com
TED SPIEKER
Ted is licensed AR REALTOR®. He is highly self-motivated and possesses a positive personality, which is a way to describe Ted Spieker. Ted has been a successful sales representative for over 15 years in the Ozarks. Ted's work ethic of consistency, dedication and personal respect for people come naturally. Ted has high aspirations, focused, high standards and possesses extraordinary abilities to help people with real estate, either as a buyer or seller.
Ted was born and raised in West Chicago, Illinois suburban area. Ted moved to the Ozarks Tri-lakes in 1996 ready to enjoy milder weather seasons, clean clear lakes, and the wooded Ozark terrain. Ted is an avid car enthusiast and enjoys auto restoration.
Email: agentnate9778@gmail.com